Web Developer
Full Time
19th August
Blonde provides ingenious digital solutions to complex commercial problems. We use code, content, conversation and creativity to great effect. We work with great clients like Royal Mail, IRN-BRU, Skyscanner, Open University, ScotRail, Cutty Sark Whisky, Nando's and Maxxium.
We are looking for developers to join our team in Edinburgh. Our main technology is PHP (Drupal and Symfony) but we also work with NodeJS, MongoDB and other technologies and frameworks.
The Web Developer will be responsible for the development of customer focused websites and applications and will work closely with the technical leads and architects to deliver high-quality solutions. Enthusiasm, attention to detail and drive to learn are essential skills for this role.
Essential Skills
2+ years experience in developing customer-facing websites.
Hands-on knowledge of the PHP programming language and MySQL
CMS (preferably Drupal 7) and/or e-Commerce development
Exposure to front end technologies (HTML5, CSS3, Javascript)
Ability to follow technical specifications and production processes
Experience with distributed version control systems (Mercurial, GIT)
Excellent time management, problem solving, teamwork, and communication skills.
Desirable Skills
PHP frameworks such as Symfony, Zend, or CodeIgniter
Experience with major 3rd party APIs (Facebook Open Graph, Twitter, Instagram, Google Maps, YouTube, etc...)
Front-end technologies including Boilerplate, Modernizr, SASS and Angular.js
Experience with responsive web design.
Agency experience/ working with visual & UX designers
How to apply
If you are inspired by technology and have a passion for creating innovative solutions, send your CV and examples of your work to devjobs@blonde.net. No agencies, please.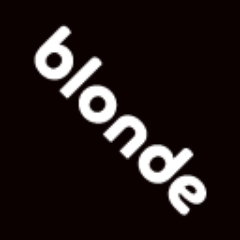 Blonde
86 Commercial Quay
Edinburgh
EH6 6LX
0131 242 0005
Contact: HR - devjobs@blonde.net
Something not quite right? Spotted an error? Send us a tweet and we'll fix it straight away.