Social Marketing Manager
Full Time
3rd August
Enthusiastic, passionate, creative organisation seeks like-minded individual for mutually profitable relationship.
It's a match made in heaven. Us, a highly creative internet economy company, passionate about travel and brimming with enthusiasm for the future potential of our fast growing business. You, infatuated with social media and marketing in equal measure, deeply in love with travel and possessing a fervent desire for creative writing and content creation of the highest order. We should definitely hook up.
Skyscanner is a fast paced tech company that just happens to be in the travel business, with over 30 million people a month trusting us to turn their travel nightmares into sweet dreams. We're looking for a Social Marketing Manager to join a brand new cross-functional team responsible for developing and testing new marketing campaigns across the EMEA region. You'll be the social media specialist within the team, but are knowledgeable across the entire marketing mix and willing to roll your sleeves up and get stuck in, social or otherwise. Your creative mind can effortlessly creature engaging content and deliver powerful messages from short copy to longer form stories, including photo and video. While your rationale side is adept at analysing data to inform more successful campaigns. Overall, you are highly ambitious with a gift for solving problems and can also demonstrate experience in developing strategic partnerships with influencers and complementary brands.
You can offer us:
A heady mix of strategy and creativity. The ability to hit the ground running. Strong team playing capability. A hunger to learn, learn fast, and teach others as fast as you learn yourself.
We can offer you:
A productive environment for your creativity to flourish. A great place to indulge your passion for travel. The opportunity to make a big impact and get bigger things done. An exhilarating work environment.
What do you need to apply?
You'll have experience in the following:
Exposure to the entire marketing mix. We don't need a cross channel expert, but you need to know your Content creation and curation, from short copy to longer-form stories, photo and video.
Data analysis and creation of data-driven campaigns.
Advertising on social media platforms and/or digital channels.
Multi-tasking, project planning, priority juggling skills.
Bonus points for being multilingual, with good written and spoken English communication skills.
How to apply
The online application can be found on the company website. Apply online.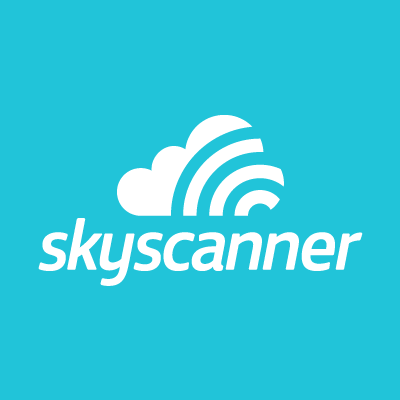 Skyscanner
15 Lauriston Place
Edinburgh
EH3 9EN
Something not quite right? Spotted an error? Send us a tweet and we'll fix it straight away.