User Experience Designer
Full Time
5th August
LogicNow is seeking a creative, data centric and highly motivated User Experience Designer to become a valued member of our product and development team in our Edinburgh office. This position will play a very key role in shaping and improving the design and user experience of our current and future web and mobile products.
The designer will work as part of an experienced UX team, working collaboratively with cross-functional teams including marketing, sales, product managers, executives, and other company stakeholders, leading UX throughout the planning and development lifecycle. The position requires an absolute customer focus, a data-driven approach, as well as leadership in usability testing and related data analytics and processes. The ideal candidate will be able to act well with minimal direction, lead, and be able to thrive in a fast paced environment.
Essential Duties and Responsibilities:
Work closely with cross-functional teams to help define requirements.
Create process flows, wireframes, prototypes, high fidelity mockups, and detailed UI and visual design specifications for web and mobile.
Lead, organise and actively participate in usability testing.
Interpret analytics data from product usage, usability testing and other sources.
Present design work to the product and engineering teams for review and feedback.
Contribute to user interface design and development best practices and standards.
Qualifications and Experience:
Strong experience of professional UX design with a leading cloud software vendor or digital agency.
Must-Haves:
Experience conducting user research and improving UX based on test results and data.
Portfolio demonstrating excellence in digital product design, including wireframes, sitemaps, and user flows.
Proficiency with wireframing and prototyping tools.
Excellent communication, presentation, interpersonal and analytical skills.
Bachelor's degree, preferably in design or human-computer interaction.
Nice-to-Haves:
Experience working in an Agile development environment.
Extensive prototyping experience.
Portfolio demonstrating excellence in mobile application design.
Communication:
Good all round communicator and presenter, and experience of dealing with multiple stakeholders.
Solid communication skills with external parties including PR agencies, marketing agencies.
What You Will Receive:
You will be provided with the best tools to help you do your job (high powered Windows 7 desktop, dual monitors, lots of RAM).
You will receive training and opportunities to attend at relevant industry conferences in international locations.
Company contributed pension, private medical, life insurance, and childcare vouchers from commencement.
The Company
Headquartered in Scotland, LogicNow is an award-winning international software firm with a global reach. Our products service over 11,000 business users with wide range of SaaS offerings to achieve our mission of empowering IT professionals to win through technology.
At LogicNow, we have a passion for helping IT professionals to get control over an increasingly fragmented technology landscape to deliver business advantage for their customers and organizations. Our integrated IT Service Management platform is cloud-based, full-featured and easy-to-implement via a simple unified dashboard.
At LogicNow, we know it's our people that make us great. Our company is founded on the principles of building a great place to work, delivering an exceptional customer experience and continuing our sustainable high growth business.
We are seeking smart, creative professionals to join in our success.
How to apply
The online application can be found on the company website. Apply online.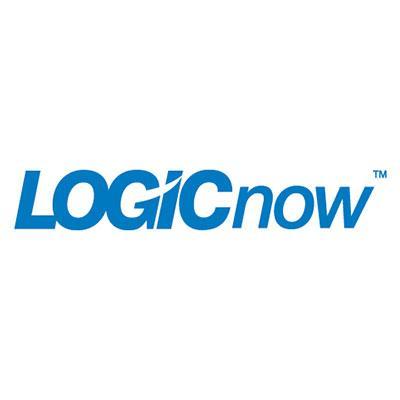 LogicNow
7 Exchange Crescent
Edinburgh
EH3 8RD
01382 309040
Something not quite right? Spotted an error? Send us a tweet and we'll fix it straight away.