UI designer
Full Time
3rd August
FreeAgent is a company born out of the frustration that accounting is just too damn hard for freelancers and small businesses. We make products to empower people with the knowledge and means to make that easier, and let them do things their way.
But whatever we make is only as good as the people making it.
What you'll do
As a member of our product design team, you'll be working on the core FreeAgent application, designing new features or improving old ones and collaborating with the development team and our users to make FreeAgent better than ever.
The work is fast-paced, challenging and varied and on any given day you might be:
Using pencil and paper to draft rapid lo-fi prototypes for new features or product improvements
Refining prototypes in your graphic editor of choice (we like Sketch) and presenting your ideas to the team
Coding up functioning prototypes to test workflows with our users
Working alongside the engineers to implement features in our Ruby on Rails codebase
Pushing your own app updates using Git
Digging in and analysing behavioural data to understand how users are using features
You'll need to be comfortable having your work critiqued, and collaborating closely with fellow designers and engineers. You should champion your work and be ready to fight your corner, but with an awareness of what's best for the people who use it. We'll encourage you to be brave, take risks and fail without fear, because we believe in the value of the journey and in learning by making.
What we're looking for
Ideally you'll have at least 3-4 years working in an agency, as successful freelancer or as an in-house designer, and can demonstrate:
Experience of designing user interfaces for complex applications, translating user requirements into elegant, usable solutions.
Knowledge of best practice and techniques in mobile app design
Knowledge of best practices with regards to web standards, usability and accessibility.
Strong visual and graphic design sense.
Good front end development experience including HTML, CSS and Javascript
Willingness to work with engineers to implement new features within our website and application frameworks
Knowledge of fundamental UX techniques including user testing, wireframing, prototyping, interaction flows, information architecture and more.
Experience of, or at least a willingness to learn, our technology stack, including Ruby on Rails and Git
Perks of the job
Top-of-the-line Apple kit
Herman Miller desk and Aeron chair
The finest Scottish ale, delivered weekly
Free catered lunches every Friday
Annual conference budget
Tax-free purchase of a bike as part of our Cycle to Work scheme
As many fancy-ass pencils, pens and artisanal sketchbooks as you want
Access to Scotland's most comprehensive animated GIF collection
How to apply
Sound good? If the answer is yes, we want to hear from you. We're looking for people to work full-time with the team in our lovely Edinburgh office, and we have a relocation package available.
If you're interested, write to us at jobs@freeagent.com with a CV, your portfolio and tell us why we should hire you.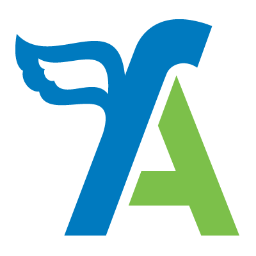 Freeagent
133 Fountainbridge
Edinburgh
EH3 9QG
0131 447 0011
Something not quite right? Spotted an error? Send us a tweet and we'll fix it straight away.