System Administrator
Full Time
21st August
As a system administrator, you will contribute toward designing and maintenance of high availability and scale-able platform. You are expected to have passion for cutting edge technologies, comfortable to work with evolving platform, ready to push the limits and up for the challenge. If you love an exciting, fulfilling, challenging job, and enjoy working with one of the largest scale online platforms, then this job is right for you.
The current role's requirement is at our Edinburgh, UK office. The selected candidate will be rewarded with competitive salary and other benefits.
To be considered for this position you must have:
Solid experience of Linux, specifically RedHat/Centos.
Good knowledge of systems administration and network administration such as load balancing, VPN and virtualization.
Good understanding of the application stack (HTTP protocol, proxies, web servers and database replications)
Good Knowledge of security best practices, release management, version control systems.
Some experience with managing rational databases such as: PostgreSQL, MySQL.
Knowledge of scalable, fault tolerant, and performance critical systems architecture
Experience of writing operation documentation and procedures
Desirable Technical Skills:
Experience with shell/bash scripting.
Experience with at least one of the following languages (Java, Php, Python, Perl).
Experience with automation frameworks such as Puppet/Chef.
Experience with systems monitoring software such as Nagios and Cacti.
Good knowledge of database designing and architecture.
Previous experience working with distributed computing, e.g., NoSQL, Cassandra and Hadoop.
Ability to speak and write Mandarin (Chinese) Language is a plus.
How to apply
So if you think you are a good fit send us your CV and a cover letter telling us why you would make a difference to careers@sensewhere.com.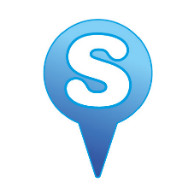 Sensewhere
Unit 2 Block B, Kittle Yards
Edinburgh
EH9 1PJ
0131 629 5452
Contact: HR - careers@sensewhere.com
Something not quite right? Spotted an error? Send us a tweet and we'll fix it straight away.