Senior Software Tester
Full Time
5th August
This is an exciting opportunity to work as a Senior Software Tester on successful and award-winning Web Based Applications within an Agile development organisation in a growing, dynamic software company.
Focused on testing the development of existing MAXfocus products as well as the next generation of LogicNow's cloud based products, the successful candidate will be part of the team responsible for the market-leading LogicNow RemoteManagement platform, used by over 6,500 IT Support Providers in six different languages around the world. Involved in every aspects of the SDLC, including specification and design, the successful candidates will have a hand in shaping the future of these products.
As one of our Software Testers you will be an important part of our award winning Agile Development and Test team. The role will involve requirements analysis; participating in design meetings; designing and writing test plans and test cases; executing test plans and test cases; reporting and verifying defects. As a Senior Tester you may also mentor and train other testers. You will take ownership of your work and follow this through to completion.
Working in a highly collaborative environment where everyone is encouraged to understand and learn all areas of the system, the successful candidate will have a real say in how the system is developed and gain exposure to a diverse range of technologies (on the Windows, Linux and mobile platforms) as well as SCRUM, Continuous Integration and Test Automation before seeing the software, they helped verify was ready for release, deployed and used online by thousands of IT Professionals throughout the world, with whom they can actively participate in discussions via Forum, LinkedIn and other social media.
But the words of some of our team put it much better than we can:
"Every one of our products carries the imprint of the people who built it."
"Being a software developer at LogicNow is challenging, fun and most of all rewarding: watching the code you've written deployed into production to become part of something bigger."
"The role is dynamic, you never know what issues will arise or what new features customers will request. LogicNow are willing to give you the time to cross-train to new languages and the close-knit teams of developers and testers provide all the support you need to succeed"
"LogicNow may be an international company but they have successfully retained the small company feel where it is a pleasure to socialise with people inside and outside of work."
"In my role, I don't work on one boring CRUD application; instead I work on lots of cool things. We work with a diverse range of technologies, so there is always an opportunity to get your hands dirty with something new, and develop with the latest tech."
Required Skills:
The successful candidate will be a skilled manual tester preferably with skills in installation and configuration of Windows server and workstation operating systems.
Skilled in all aspects of software testing including functional, regression and performance testing.
Ability to plan testing and write test plans.
Ability to identify and write test cases according to guidelines.
Demonstrate good judgement in selecting methods and techniques for testing.
Knowledge of different operating systems.
Knowledge of using and configuring virtual machines.
Able to prioritise and organise their workload.
Good communication skills, with the ability to work well in a team and support others.
Ability to liaise with internal or external development teams.
Attention to detail.
Willingness to learn about new technologies required by the project, the product you are testing and the users that buy the product.
Beneficial Skills:
Knowledge of Active Directory and Windows mail servers, database servers, backup products and anti-virus products.
Experience of unit test frameworks, automated testing and user interface testing, ideally using Ranorex.
Knowledge of windows based scripting.
Experience:
Strong software testing experience in a professional environment is required. Experience of high-availability, high-volume application testing would be beneficial.
Qualifications:
The successful candidate will be educated to degree level in a software related discipline.
What You Will Receive:
You will be provided with the best tools to help you do your job (high powered Windows 7 desktop, dual monitors, lots of RAM).
You will receive training and opportunities to attend at relevant industry conferences in international locations.
You will have the opportunity to suggest and participate in self-directed skunkworks projects.
Company contributed pension, private medical, life insurance, and childcare vouchers from commencement.
Book club, read and learn about your craft with others
The Company
Headquartered in Scotland, LogicNow is an award-winning international software firm with a global reach. Our products service over 11,000 business users with wide range of SaaS offerings to achieve our mission of empowering IT professionals to win through technology.
At LogicNow, we have a passion for helping IT professionals to get control over an increasingly fragmented technology landscape to deliver business advantage for their customers and organizations. Our integrated IT Service Management platform is cloud-based, full-featured and easy-to-implement via a simple unified dashboard.
At LogicNow, we know it's our people that make us great. Our company is founded on the principles of building a great place to work, delivering an exceptional customer experience and continuing our sustainable high growth business.
We are seeking smart, creative professionals to join in our success.
How to apply
The online application can be found on the company website. Apply online.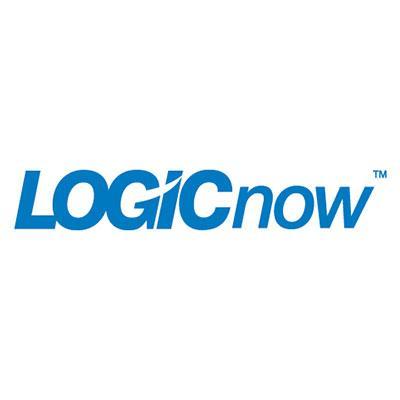 LogicNow
7 Exchange Crescent
Edinburgh
EH3 8RD
01382 309040
Something not quite right? Spotted an error? Send us a tweet and we'll fix it straight away.