Marketing Executive
Full Time
3rd August
FreeAgent is one of the leading online accounting platforms in the UK with over 40,000 delighted customers and continued fast growth. We're on a mission to democratise accounting for small businesses across the world! Our communications activities to date have primarily focussed on our small business customers but over the past year we've been developing our direct relationships with accountants and we're now recruiting a marketing executive to help us with that.
The opportunity
As a marketing executive at FreeAgent you'll be involved in shaping and developing the campaigns for our accountancy channel, working closely with the rest of our communications and business development teams.
As part of FreeAgent's communications team, you'll work with a group of specialists and produce what we hope is the best work of your career. You'll be comfortable with change and reacting quickly to an opportunity. Depending on the project, sometimes you'll be a project lead and sometimes you'll support other team projects, so you should be comfortable with challenging the team when you need to, and supporting the team when that's more appropriate.
This role will focus on delivering communication campaigns to generate leads for our business development team as well as build relationships with our UK-based accountancy practice partners. Your day-to-day work will include:
planning and delivering campaigns from brief and managing deadlines
coordinating production of collateral and managing stock
working with the inhouse design team to create assets
managing segmentation to plan and deliver the best results for each audience
devising and running A/B tests to optimise performance
writing engaging and persuasive copy
working with the communications manager to agree key opportunities for the accountancy comms plan
participating in communications brainstorming sessions
tracking, monitoring, analysing and optimizing campaign performance
Fundamentally, you should:
have experience of building and developing communications to generate new business and build relationships
be able to track and understand campaign analytics to derive insights
have experience in customer segmentation and customising campaigns for a high level of relevancy and engagement
be able to judge creative and give clear feedback
have b2b experience
have experience in working with CRM systems, ideally Salesforce
have experience of managing multiple stakeholders across different business areas
have an understanding of brand and how it can be flexed for different audiences
have excellent copywriting skills with a great grasp of grammar
be able to work quickly and independently
be meticulous at proof reading content. You're the kind of person who often finds themselves spotting other people's mistakes - and isn't too shy to point it out!
be bang up-to-date with communications best practice and latest changes in technology
be able to work well as a team (you'll be happy to jump in and support other team members when there's a deadline looming!)
It would be a bonus if you have:
experience of using SalesForce
experience of integrated communications campaigns
a marketing or business related degree
How to apply
This is a permanent role, based in our lovely office in the West End of Edinburgh. We'll provide you with shiny Apple gear, a catered team lunch each Friday and a cornucopia of free drinks and snacks.
Edinburgh has a vibrant tech scene, the world's largest arts festival, and it has even been voted the best place in the UK to live for the past two years. What's not to like?
The interview process will involve two stages - in the first stage, we'll talk about the role and your experience. In the second stage you'll present a communications campaign, and will meet some of the team members.
If you're interested, click the 'Apply Now' button on the Freeagent listing, submit your CV and tell us why you want to join us!
Closing date is 2015-08-09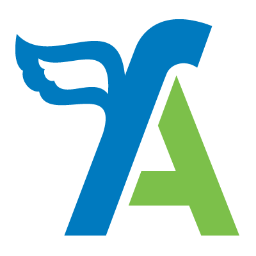 Freeagent
133 Fountainbridge
Edinburgh
EH3 9QG
0131 447 0011
Something not quite right? Spotted an error? Send us a tweet and we'll fix it straight away.