Junior/Mid-Level ASP.NET Developer
Full Time
4th August
LEWIS is an Edinburgh-based, industry-leading award winning digital agency with creativity at its core. Our talented team continually sets the standard across a range of disciplines including digital, graphics, print and technical development. Agency life is fast-paced and ever changing so our ideal candidate should be energetic, enjoy working as part of a close-knit team, have a great sense of humour and have the ability to communicate well and put forward their own ideas to improve the output of projects.
We are looking to add to our technical team based in Edinburgh and, as such, are seeking highly motivated and experienced Junior/Mid-Level ASP.Net Developer. Here are some of the things we're expecting from our ideal candidates:
Commercial ASP.Net web development experience
Key development languages: VB.Net, C#, JavaScript and AJAX
Experience desirable in HTML5, CSS3 and jQuery
Experience of working with databases
A good understanding of industry standards and trends
A perfectionist when it comes to writing clean code
Ability to work under direction and quickly grasp concepts and instructions
Ability to work independently and demonstrate initiative where required
Impeccable time management
Committed to learning and sharing knowledge with the wider-team
Qualifications
Minimum 1+ years' commercial experience
Experience in web, mobile, social and emerging platforms
Visual Studio
In return, we offer:
The chance to work with one of the UK's most creative teams
Long lunch Friday on the first Friday of every month
Free fruit, biscuit bars and refreshments
30 days paid holiday (including a day off for your birthday!)
Encouragement to make a difference and mould the role to benefit Company objectives
Opportunities to be involved in the direction and growth of the business
How to apply
If you feel your skillset matches our criteria, please forward your CV to Charles.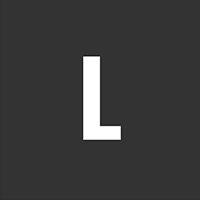 Lewis
6 Quayside Mills
Edinburgh
EH6 6EX
0131 554 1286
Contact: Charles - charles@lewis.co.uk
Something not quite right? Spotted an error? Send us a tweet and we'll fix it straight away.